Internet Of Things (IOT) – computing concept that describes the idea of everyday physical objects connected to the internet to identify themselves to other Devices.
It is identified with RFID as the method of communication, although it also may include other sensor technologies and Wireless Technologies or QR codes.
Example Of An Internet of Things
Pretty much any physical object can transformed into an IoT device if it could connected to the internet and control that way. A lightbulb that can switched on using a smartphone app is an IoT device, as is a motion sensor or a smart thermostat in your office or a connected streetlight.
An IOT device could be as fluffy as a child's toy or as serious as a driverless truck, or as complicated as a jet engine that's now filled with thousands of sensors collecting and transmitting data back to make sure it is operating efficiently.
At an even bigger scale, smart cities projects are filling entire regions with sensors to help us understand and control the environment.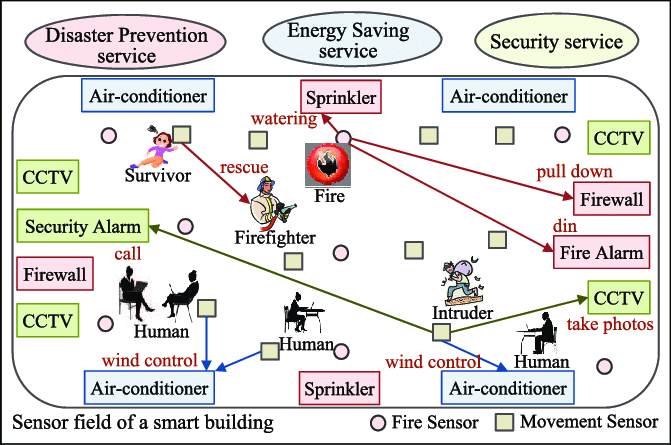 Term IoT is mainly used for devices wouldn't usually be generally expected to have an internet connection. It can communicate with network independently of human action.
Due To That reason PC generally consider IoT device, neither is smartphone — even though the latter crammed with sensors. A smartwatch or a fitness band or other wearable device might counted as an IoT device.
For this reason, a PC isn't generally considere an IoT device and neither is a smartphone – even though the latter is cramm with sensors. A Smartwatch or a fitness band or other wearable device might be counted as an IoT device.
History of IOT
Kevin Ashton, co-founder of the Auto-ID Center at MIT, first mentioned the internet of things in a presentation. He made to Procter & Gamble (P&G) in 1999.
Wanting to bring radio frequency ID (RFID) to the attention of P&G's senior management, Ashton called his presentation "Internet of Things" to incorporate the cool new trend of 1999: the internet.
Although Ashton's was the first mention of the internet of things. The idea of connected devices has been around since the 1970s, under the monikers embedded internet and pervasive computing.
The first internet appliance, for example, was a Coke machine at Carnegie Mellon University in the early 1980s.
Using the web, programmers could check the status of the machine and determine whether there would be cold drink awaiting them, should they decide to make trip to the machine.
IoT evolved from machine-to-machine (M2M) communication, i.e., machines connecting to each other via a network without human interaction. M2M refers to connecting a device to the cloud for managing it and collecting data.
Taking M2M to next level, IoT is a sensor network of billions of smart devices that connect systems. Applications to collect and share data. As its foundation, M2M offers the connectivity that enables IoT.
It's extension of SCADA (supervisory control and data acquisition).
But Also Category of software for process control, the gathering of data in Real-time from Remote-locations to control equipment and conditions. SCADA systems include hardware and software components.
The evolution of SCADA is such that late-generation SCADA systems developed into first-generation IoT systems.
The connectivity, networking and communication protocols used with these web-enabled devices largely depend on the specific IOT applications deployed .
How IOT Works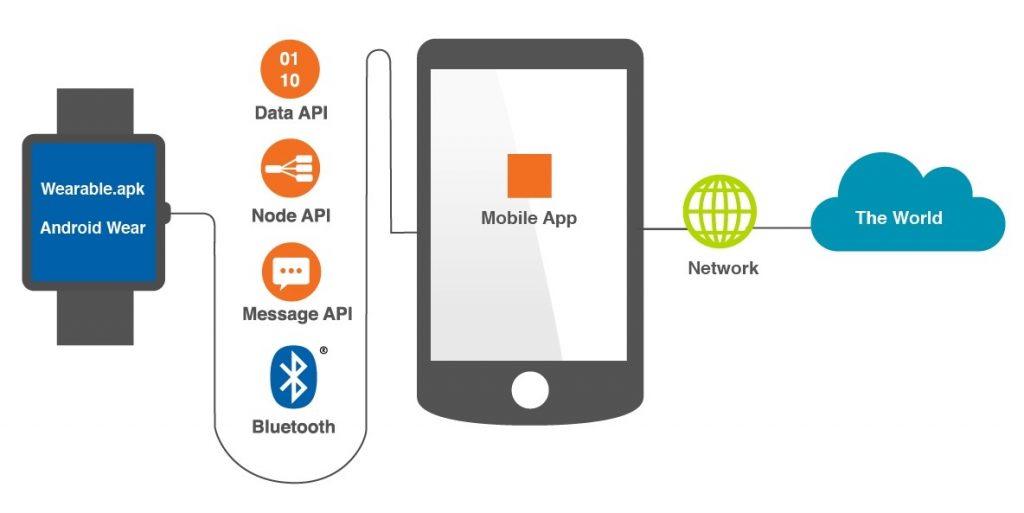 An IoT ecosystem consists of web-enabled smart devices.
It use embedded processors, sensors and communication hardware to collect, send and act on data they acquire from their environments.
IOT Gateway Or Other edge device collect sensor's data Which IOT Device Shared And Then It Analyzed In Could Or Locally.
Thus, these devices communicate with other related devices and act on the information they get from one another.
people can interact with the devices for instance, to set them up, give them instructions or access the data.

The connectivity, networking and communication protocols used with these web-enabled devices largely depend on the specific IOT applications deployed .
Advantages Of IOT
The internet of things offers a number of benefits to organizations, enabling them to:
monitor their overall business processes
improve the customer experience
save time and money
enhance employee productivity
integrate and adapt business models
make better business decisions
generate more revenue
IOT encourages companies to the ways they approach their businesses, industries and markets and gives them the tools to improve their business strategies.