There's a new, candy-themed version of Android. Huzzah!
Android 7.0 Nougat came preinstalled on marquee releases like the Google Pixel phone and the LG However, those of you with older Android devices will have to wait for the OTA update to become available for your specific model and carrier.
The new OS is loaded with new features and refinements, each one improving upon the overall Android experience. Some changes, such as bundled notifications, are quite obvious. Then there are the less visible changes, such as a new multitasking shortcut. Follow along as we take a look at what's new in Google's latest mobile OS.
Features Of Android 7.0
The OS That Speaks Your Languages
Bring your words to life with updated and entirely new emoji, and the ability to use two or more languages at the same time.
Be In Two Places At Once
Now you can switch between apps with a double tap, and run two apps side by side. So go ahead and watch a movie while texting, or read a recipe with your timer open.
Experience Android In A New Dimension
Vulkan™ API is a game changer with high-performance 3D graphics. On supported devices, see apps spring to life with sharper graphics and eye-candy effects.
Enjoy Simple, High Quality Virtual Reality
With VR mode, Android Nougat is ready to transport you to new worlds. Available on Daydream-ready phones.
Keep On Keeping On With A Smarter Battery
Doze now helps save battery power even when you're on the move. So your device will still go into low power usage while you carry it in your pocket or purse.
Others
Customized Quick Settings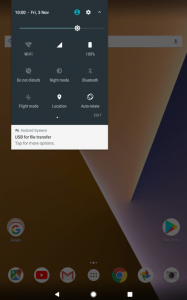 Rearrange your Quick Setting tiles so you can get to what you want faster.
Notification Direct Reply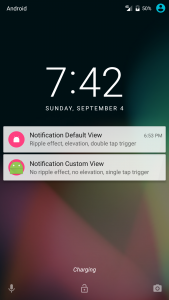 Mini conversations within your notifications let you reply on the go – without opening any app.
Bundled Notifications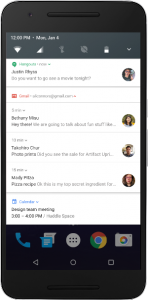 See what's new at a glance with bundled notifications from apps. Simply tap to expand and view more info without having to open the app.